Isco scored his first goal of the season against Osasuna as Los Blancos overcame their inferiors after going behind early on and head coach Zinedine Zidane now says it was high time Isco started trying more shots towards opposition net to increase the scoring chances of his team in matches.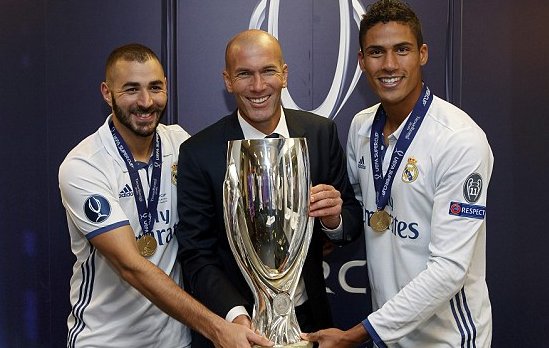 Gareth Bale was supposed to be the one playing upping the play of Los Blancos in the absence of Cristiano Ronaldo instead the Wales international has allowed the love hate relationship between him and the fans to dry up his will to be his best whenever he is appearing in that all white jersey.
Karim Benzema has been the one player
to attempt filling such void and even if the France international is still not as good as their famous former Portuguese star, the hunger and agency he puts into his game has endured him to the heart of fans more thanevery other current Galatico. Even players like Vinicius and Rodrygo has shown greater agency than the Welsh man.
With three champions league titles to his name, Bale can consider himself a made man as far as the beautiful game goes and can actually afford to leave the Bernabeu without feeling like he wasted his potential by ditching his former team for Los Blancos years ago.
However, any feeling of regret can only stem from that rare moment where success ends up not equal to happiness.
After his formative years at Real Sociedad and Malaga before coming home to Real Madrid, it appears that Isco didn't develop into the world beater that many predicted but he still managed to be one of the few guys any top team in the world will be glad to have by their side.
Zidane will hope he maintains such dependable trait.