Real Madrid star, Gareth Bale says his long throws could be an extra weapon in Wales' arsenal after terrorizing Austria's defence with series of accurate deliveries into the box during Thursday's 2-2 World Cup qualifying draw.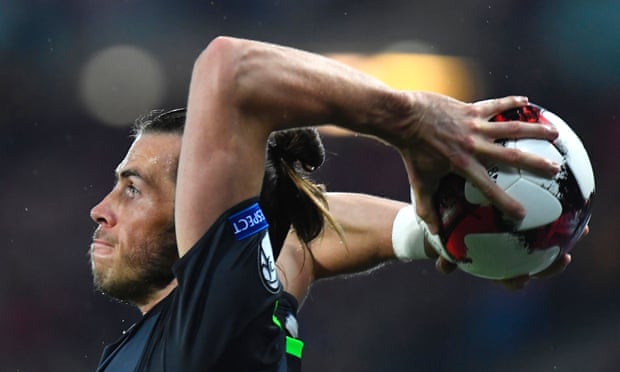 One of the 27-year old several throw-ins was converted to Wales' second goal by Kevin Wimmer (own goal) in Vienna and which he subsequently caused panic on many other occasions with ball in hand.
And Bale, better known for his tireless speed and prowess with the ball at his feet – has no reservations about adding dangerous throw-ins to his already well-stocked attacking prowess. He hopes it would be useful for them in their other upcoming World Cup Qualifying matches as well.
"I will like to hear what my teammates have to say concerning that and what the manager says, I suppose it is another weapon we have got and, if we need to use it, we will use it," he told reporters on Saturday. Continue reading BALE'S LONG THROW-INS, ANOTHER WEAPON