Borussia Dortmund star Jadon Sancho has been urged to join German football giants Bayern Munich by club legend Lothar Matthaus. There has been a lot of talk of moving to the Premier League as many employers seek his services. Sancho is one of the most sought-after players in Europe due to his impressive performances.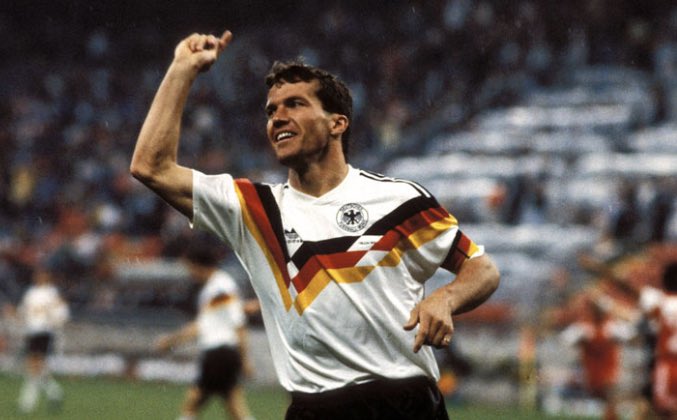 The 20-year old is the youngest player in the history of German football topflight to score 15 goals and have 15 assists in a single season. Chelsea, Manchester United and Manchester City have been linked to Sancho but Matthaus preferred if the player remained in Germany.
The German legend advised the Three Lion star to remain
in Germany but move to Bayern who would always win titles and play in Europe. He said the top sides keen on the signature of the player, Chelsea and United, may not feature in the Champions League next year. Though he admitted the player would likely want to return to England, he questioned such desires.
At Bayern, he believes the versatility of the forward playing on both wings would help them. Leroy Sane is expected to exit Manchester City when he returns to full fitness and move to Bayern. However, with the performances of Serge Gnabry, Philippe Coutinho who has resigned to remain in Germany despite the difficult situation with Barcelona, Kingsley Coman, Ivan Perisic, and other options that can play in the wings, the Sane move remains open. Bayern would likely want to push out Coutinho and get Sancho if possible.
For 120 million pounds, Manchester United remain the lead in the race to lure Sancho and offer him up to 200,000 pounds in weekly wages. With the status of the leagues, and the world battling Covid-19, a lot could happen that could affect the decision of the player when the market opens.