Ryan Giggs says that he does not expect Gareth Bale to leave Real Madrid in the future.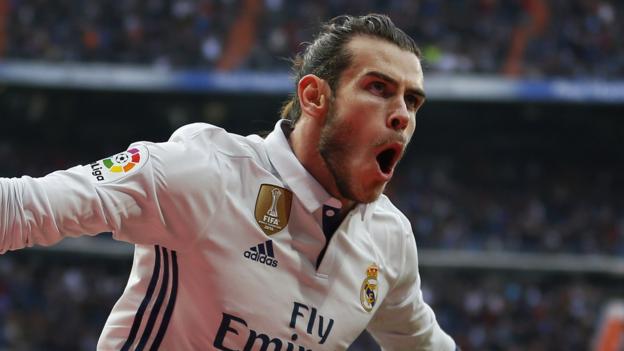 Bale became the record signing for the club when he moved from Spurs in the summer of 2013 for a whopping £85m. Even though he has not been able to achieve the same level of popularity or match the personal of a Cristiano Ronaldo, he has been able to provide some crucial contribution to the team in almost every area. He has already managed to win several honours – especially the two Champions League medals. From time to time, speculation continues to mount about his future.
Bale has been linked with a return to English football with the likes of Manchester United, who are probably the only club at this moment who can afford the player without any restrictions from the financial fair play regulations. The 27-year-old may be coming to the time when he thinks about a return to English football where it all began for him.
However, Giggs says that he does not expect the player to be leaving the Santiago Bernabeu anytime soon. Bale recently signed a new long-term contract that keeps him at the club, while also making him one of the world's best paid players at around £ 300,000 per week.
"He looks happy at Real Madrid. I don't think he's going anywhere at the moment. From a fan's point of view, it would be great to see him back in the Premier League.The United fans would love to see him at Old Trafford. You talk about the big clubs and United is up there.While he's happy there [Madrid], I can't see him leaving," said Giggs. After several months on the sidelines, Bale recently returned to action in the game against Espanyol. The Welshman scored one of the goals in the 2-0 win.